Testimonials
HAPPY CLIENTS
---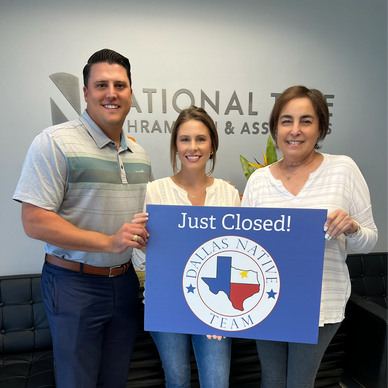 Happy Home Sellers!
Happy Home Buyers
Two transactions in one month!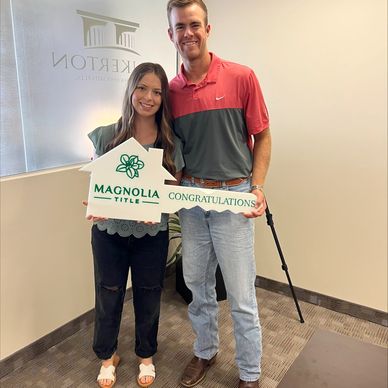 Happy Home Owners -Rylie & Kade T.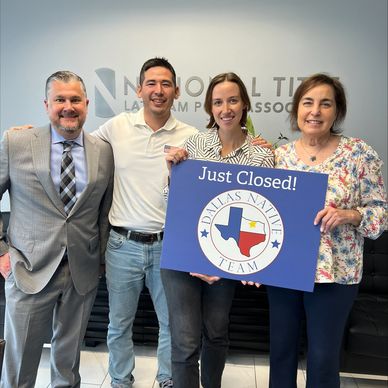 Happy Home Owners -Charlotte H. & Connor N.
HAPPY HOMEOWNER
---
"You were a lifesaver. Thank you so much for your hard work and bubbly personality."
-Michelle and Carol
"Thank you so much for helping us through this crazy process! As new homeowners, we were the blind leading the blind. The Dallas Native Team helped us through the whole process and crossed all of the "t's" and dotted all the "i's". We are eternally grateful for having you all as our Realtor! Thank you so much."
-Edward and Elizabeth
"Thank you for everything you have done for us. You're hard work is so appreciated. We are so happy we have you as our Realtor for life. You and your team are amazing!!"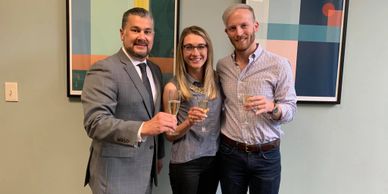 "Thank you for being there throughout the whole process. From the tears to the laughs it has been quite a fun ride. I appreciate everything you have done for me and I'm so grateful that we are friends. Here's to a housewarming party happening sooner rather than later."
-Mary Cathryn
"Thank you Mary Beth! Awesome job. Always tentative, pleasant and so knowledgeable."
-David
"The Dallas Native Team is nothing short of exemplary when it comes to customer service, client relationships, finding the perfect fit by listening and finding trends in my comments. I'm serious, these people "get it" and completely in awe of their professional abilities. Dallas Native Team are my people, and man, the contacts this company has is just great. Absolutely this is what experience brought me, this is what having an experienced team will bring you!"
-Mark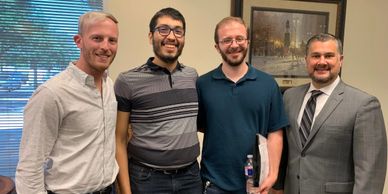 "You were amazing! So glad we got to work with you and your team. Happy that we found the right house real quick! Thanks for all your effort and dedication to see our dreams come true."
-Ryan and Mark
"All I can say is that you and your team are a blessing! We will forever be thankful for all your hard work. I love that we can count on closing going smooth with no surprises. We look forward to working with you in the future. I'm crying for tears of joy."
-Chris and Ida E.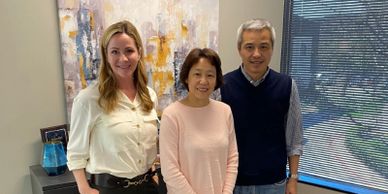 "Stacey is the best agent we've had ever! Very thorough, professional and patient. We couldn't have asked for a better agent. Thank you Stacey!"
-Haifeng and Xiaolian
"Thank you so much for helping us find our first home. You made the whole process easy and simple for us to understand. We appreciate you taking us to houses in person and drafting contracts. We couldn't have done this without you and we are endlessly grateful for your assistance and expertise. We look forward to your endless support going forward into our house and beyond."
Closing today on Royal Crest. The lender showed up as well to celebrate with cake and roses. We learned about Indian traditions. The elephant stands for wisdom, the flower for life and the fruit for abundance. Rice was kicked out of the bowl as they entered the home to signify the spilling over of all good things.
---
"It was an honor and privilege to be a part of the experience and to help them find their new home!"- MaryBeth Harrison
"Thank you so much for helping us find our first home! You were diligent in searching and finding a great house quickly, making the search fast for us! We are grateful for your expertise and assistance!"
-Justin and Melissa
"Thank you so much for all of your help and patience along the way! We really appreciate it."
-Dan and Heather
"This was my second experience with the Dallas Native Team. I can truly say that it has been one of the best ones I've ever had. They are all so warm and welcoming, not to mention helpful and efficient. They once again went above and beyond. I highly recommend them to anyone that is looking for a smooth and quick home buying/selling experience."
-Jonathan
We had a great experience with Mary Beth during the home building process. Always on our side with everything. Thanks for making our
-Kathleen and Michael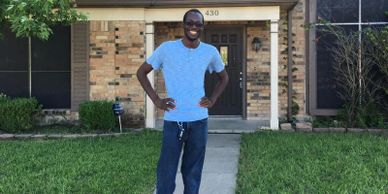 "The second time!!! I just want to personally thank you again for being the most professional, beautiful and hardworking team around. I will always keep the Dallas Native Team as a treasured friend and if anyone I know needs a house, I'll send them your way."
-Gary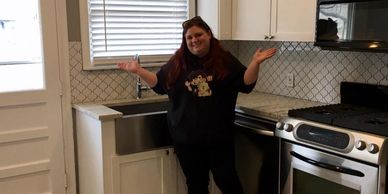 "The Dallas Native Team is AMAZING!!! They looked out for me and gave great advice. I would recommend this team for first time home buyers, any buyers really. They really kept my interests in mind during negotiations."
-Jesse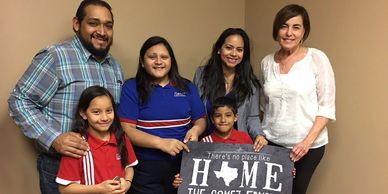 "So happy to share that we finally did it! We have official bought our new home 🏠 . Yay 🎉 McKinney Texas – here comes Gomez Family! You guys, The Bible says there is council in the wisdom of many and let me share that we seriously were blessed with the best Dave Ramsey ELP real estate team to help us along this jorney. I highly recommend them if you are considering purchasing your new home. Sincerely looking out for your best interest. Zig Zigler once said you can have everything in life you want if you help enough people and they truly are an example to that! We are so excited and thankful to our Havenly Father for this new season in our lives. In Jesus name amen!"
-Debbie and Amilcar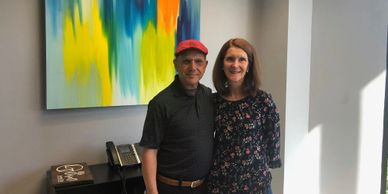 "Mary Beth Harrison and her team modeled excellence throughout every step of the process in our sale of our home. Answers were top of mind, advice given when we didn't know we needed it and having our backs to avoid errors that could have cost us thousands of dollars. Knowledge helped expedite the marketing and the sale."
-James and Debbie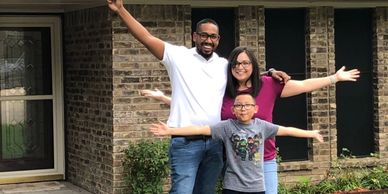 "You're amazing! It's been such a pleasure work with you. Thank so very much for helping us find our home. You were very patient with and very informative. Thank you for all your hard work. Please keep in touch!"
-Keion and Susan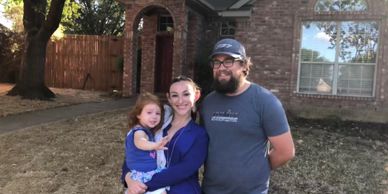 "Thank you for being nothing short of amazing! We could not have had a more exciting journey (and successful) without you and your team. We are excited for this new chapter of our lives. Reagan is going to miss you and our adventures."
-Lacie, Kale and Reagan
"This journey has been a wonderful experience! It's my first home bought with my family and we can't wait to make memories in it. It's been an easy and seamless experience. Thank you for making it enjoyable!"
-Hue Cao and Phuc Vo
"Thank you for everything you've done to help us sell our house and find our next home. Your hard work is appreciated more than you know!"
-Craig and Liz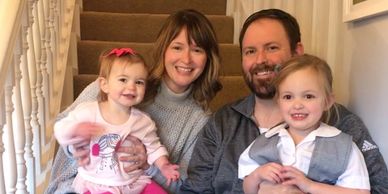 "How easy was that?! We are so thrilled to have found our perfect home on the first try! Dallas Native Team, you all were such a pleasure to work with. We have totally trusted your knowledge and expertise.
Thanks a million!"
-Jonathan and Amanda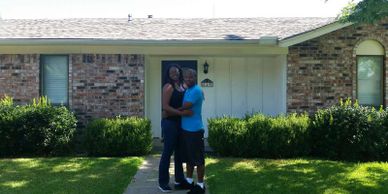 "Thank you for making this process simple and stress free. You guys were great!"
"I really enjoyed working with the whole team – This has been a lovely experience. Best wishes to the Dallas Native Team."
-Lisa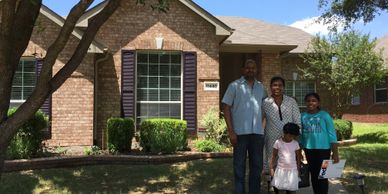 "We really had a wonderful experience with the Dallas Native Team on buying the house in Frisco. They got what we were looking for and with one visit to an open house. They did a wonderful job in closing the deal despite my travel schedule. I will be referring friends and family looking to buy a home to the team."
-P. Ranganathan
"We began with the Dallas Native Team by luck when looking at another house. They were very helpful and quick to help a new married couple that didn't know what they were doing. Dallas Native Team was quick to explain everything with us and help us when we had questions about all of the documents. We are excited to move into our first house!"
-Skyler and Amy
"We loved our experience with Mary Beth! Everything's been great and we couldn't ask for a better Realtor! She was so patient with us while we searched and searched, and really listened to our concerns, while also being great about communicating. The Dallas Native Team was so helpful in all aspects of finding and buying our first home! Thank you so much!"
-Matt and Pam
"Thank you for being patient with me and helping us find our forever home. We hope you will come visit us soon! We really appreciate being able to communicate with you often and anytime."
-Bill and Karla
"Dallas Native Team – You've been absolutely amazing through this entire process. Your knowledge and diligence in following up with our questions made the whole process much more comfortable than we could have imagined possible. You brought with you an excellent team that we had the pleasure of working with in The Tuttle Group and 360 Inspections. Words cannot express how much we appreciate your warmth and genuine love of your job. Thank you so much for everything you've done for us! Giving you all our love."
-Rebecca ad Kevin
"OMG! Such a great experience working with the Dallas Native Team. From start to finish – with 2 detailed transactions – competent, kind, knowledgeable – hold our hands and calmed our nerves through the entire process. A job well done! Thank you!"
-Darren and Jim
"Thank you very much for being part of this wonderful experience! Your help and knowledge is absolutely appreciated. Brent and I love our new home and can't wait to raise our baby boy, Alexander, in this wonderful neighborhood. Always fun with you guys!"
-Carolina, Brent and Alexander
"Kimmy and I want to thank you from the bottom of our hearts for your diligence, professionalism and tact in helping find our first home. Your care with Nicholas' precarious health was essential to us discerning the right home for us! Thank you!"
-Adam and Kimberly
"Thank you so much for all your hardwork in helping us buy our first home! So grateful for your time and flexibility. We have truly enjoyed getting to know you. Thank you for helping with the kids and engaging them in all the house activities. You were a blessing and thank you so much. Come over for dinner."
-Lindsey and Brad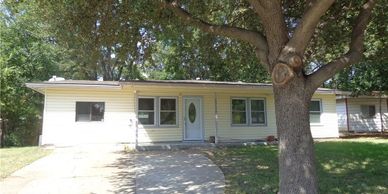 "It is great working with this group. Really appreciate the professionalism and hard work."
-Hari and Usha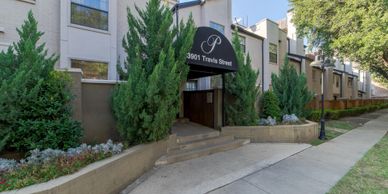 "Working with the team at Dallas Native was an absolute pleasure! Mary Beth, Candace and Janine were tremendous. Thank you"
-Julie
"The Dallas Native Team was awesome. They both did a super job with a problem loan. We are very happy with how this worked out. We will work with you all again!"
-Fred and Melanie
"Thanks so much for your help in selling our condo. It was a pleasure to work with you in this process and you made our experience very enjoyable."
-S. Gorman
"Thank you all so much for all you have done. This goes beyond the sell of this home, and all the way back to when we bought our first house through you. That first business transaction was way more than us acquiring a house and included the creation of great friendships. I wish you and the team all the best and plan to go forward knowing that I have made some amazing friends. Thank you."
-R. Steelman
"Through all aspects, of both transactions of selling and buying, the Dallas Native Team was outstanding. They kept us informed, provided professional advice, anticipated and proactively resolved challenges. They held our hand and led us comfortably and confidently from start to finish. In one word to summarize…amazing."
-Darren
"This has been an interesting, exciting and positive experience. Dallas Native Team has been great and I'm glad to have had all of their experience and knowledge to help me through the entire process. I would highly recommend them to anyone who needs advice to help buy or sale. I am more than satisfied!"
-D. Shaw
"Couldn't have done this without the Dallas Native Team (and I tried). Thanks for everything, all the hand-holding and certainly through the process. I will definitely let my friends and family know how great this team is."
-Michael
"The Dallas Native Team is the best best!!! Under contract and closed in 5 days!"
-Joni
Closing today on Royal Crest 🥳 The lender showed up as well to celebrate with cake and rose 🍰🥂 We learned about the Indian traditions 👉 The elephant stands for wisdom, the flower for life and the fruit for abundance. Rice was kicked out of the bowl as they entered the home to signify the spilling over of all good things. It was an honor and privilege to be apart of the experience and to help them find their new home! #dallasnativeteam #dpmre #dallasrealestate #buyahome #realestate #homeownership #buyingahome #homebuying #realestategoals #happyhomeowner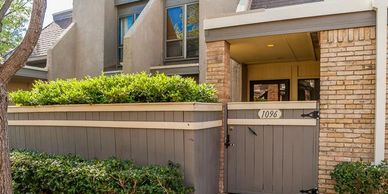 "Thank you so much to everyone at the Dallas Native Team for making the selling process so pleasant. I will definitely refer some clients your way."
-Lynda
"Mary Beth is super responsive, has a ton of knowledge and is a fierce advocate. She knows the neighborhood and the local market inside and out, and helped us quickly focus in on our awesome new home. She is great to work with and I would happily work with her anytime!"
-Sara